GUEST SPEAKING - Defining the Logic of Mental Training

Nike Basketball
100% Hoops & World Domination Basketball Indianapolis, Indiana - Christopher "CT" Thomas


World Domination Basketball - Atlanta, Georgia

Point Blank Period - Birdsboro, Pa. - Jeff Sparrow

MaxOut Strength Studio - Royersford

& Exton

, Pa.

Hoop Genius - London, England

See The Rim Basketball Academy - New Jersey

NECK-UP TRAINING™ IS A PROACTIVE APPROACH TO UNDERSTANDING THE LOGIC BEHIND THE MIND'S ROLE IN SPORTS PERFORMANCE. THE EMPHASIS IS ON COMBINING NEUROSCIENCE WITH PERFORMANCE PSYCHOLOGY TO TRAIN THE BRAIN TO HELP THE BODY REACH IT'S FULL POTENTIAL. IT'S NOTHING BUT LOGIC.

WITHIN THAT LOGIC, IT IS NECESSARY TO UNDERSTAND THAT "MUSCLE MEMORY" DOES NOT EXIST. OUR QUADS, BICEPS, TRICEPS, ETC.. HAVE NO CAPACITY TO REMEMBER ANYTHING. ONLY THE MIND HAS THE ABILITY TO CREATE MEMORY. IT IS THE MIND THAT TRIGGERS THE CHAIN REACTION FOR THE BODY TO PERFORM. IF YOU ARE NOT TRAINING & CONDITIONING YOUR MIND AS MUCH IF NOT MORE THAN YOUR BODY, YOU ARE SELLING YOURSELF SHORT OF REACHING YOUR POTENTIAL.

Sports Psychology and mental training is often misunderstood as VooDoo, a magical saying, or something being wrong, and is often overlooked in performance training. Dr. Neff welcomes speaking to and educating teams, players, and organizations on what mental training really is, a logical proactive approach to performance enhancement. The more you know about the power of the mind, the stronger and more confident you will be in reaching your performance goals.
Conventional skills training alone isn't the answer to improving performance. Mental training is typically the missing, often overlooked, and not talked about component. Recognized nationally and internationally for his work with NBA, Euro-League, College, and Nationally Ranked High School basketball players, including recent players such as Lonnie Walker IV (ESPN Rank #12 2017, University of Miami), Cameron Reddish (ESPN Rank #3 2018, Duke University), and Gavin Schilling (ESPN Rank #39 2013, Michigan State University), Dr. Neff is able to help you attain an elite mindset.
MENTAL SKILLS TRAINING

-

It

Just Makes Sense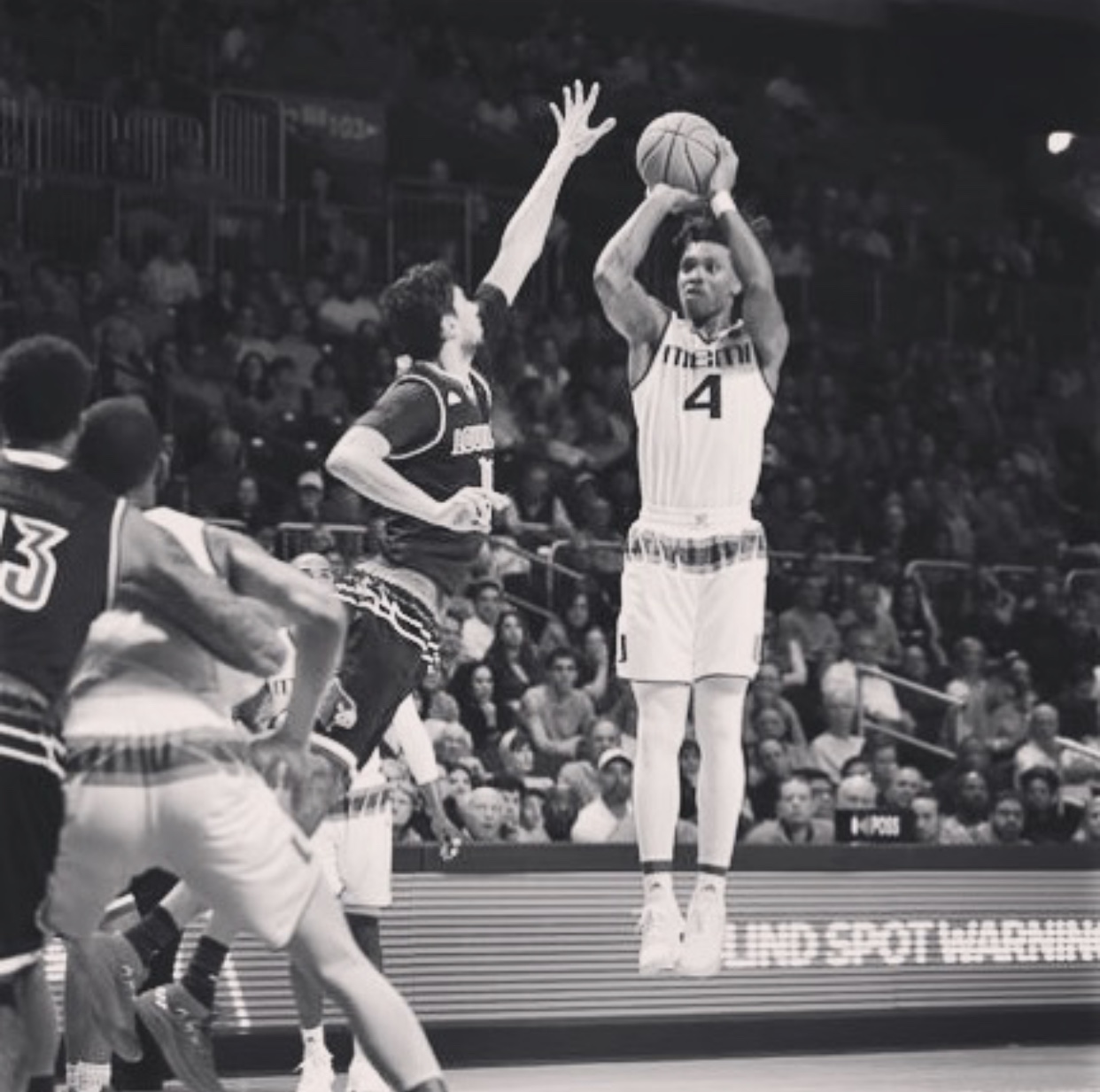 "EVERYTHING IS AN INNER GAME. PURE PERFORMANCE STARTS WITH THE MIND. WHAT'S IN AND ON YOUR MIND DETERMINES HOW WELL YOU PERFORM."
- GEORGE MUMFORD